Guaranteed 'not to exceed' pricing on your oil tank removal.
Our Oil Tank Assurance program is for customers who want to know a bottom line not to exceed price.
Our 'not to exceed pricing' is not flat rate pricing. Flat rate pricing only guarantees that the company doing the work will not lose money. If the project goes better than expected, you are still stuck paying for the flat rate.  Learn how flat rate pricing compares to our 'not to exceed' model.
We take the time to put what things can come up during the oil tank removal process on your proposal. We are committed to a policy of complete honesty and transparency throughout the entire process.
Sadly, some companies will attempt to under-bid by not including what could happen in their proposal. Unlike flat rate pricing, our not to exceed pricing guarantees a price cap, yet allows for the possibility of your job coming in even below our price estimate.
Our not to exceed pricing estimate may include items that turn out to be not needed.
Important questions to have addressed:
What if my tank is bigger?
What if it's filled with water?
What if it has soil and sand which is not full of oil?
What if my tank leaks, i want to know exactly what it could cost.
Why is 'Not to Exceed' pricing better than a flat rate?
Our work area is a well defined territory. Since 1981, the owner and his experienced teams have completed environmental and construction related projects for over 20,000 clients. Do you want to know all the exact costs prior to removal? We will manage the entire project from start to finish. We are fully licensed by the NJDEP, bonded and insured.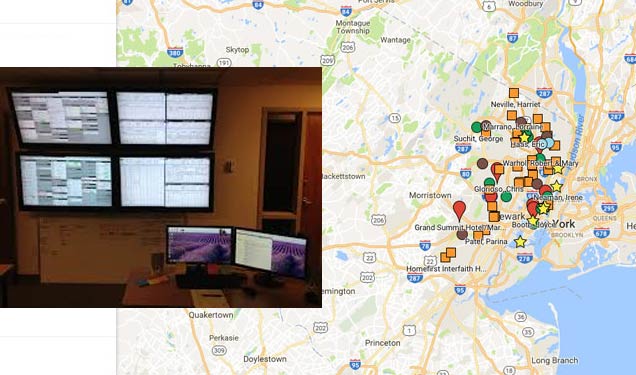 On average, our crews complete over 30 different projects per week and with our state-of-the-art dispatch software and scheduling, our crews finish projects better, more quickly, on time and within budget. Our crews are trained and work together as a team.

We start out by getting the local permits from your city, we only charge you the cost of the permits.

Oil tank location in driveway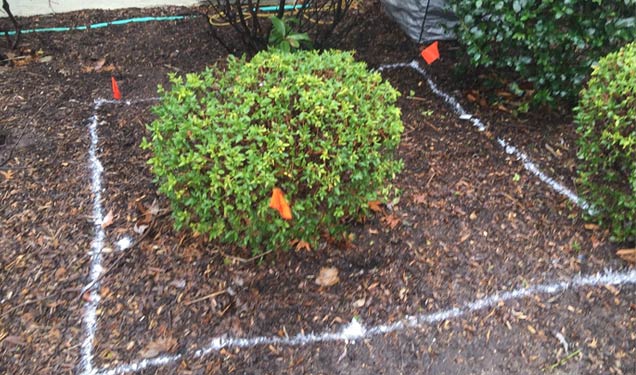 Tank located in front of house — yes we will move and replant shrubs.

We call for utility markouts and verify their location.

We then begin to excavate and uncover the top of the tank.

The tank is uncovered and is ready to be cut open.

The tank is cut open. This is what is typically left in the tank (residual sludge) prior to entering, completing the oil tank cleaning. Again, all oil removal and oil tank pumping is completed by our trained staff with all our own equipment.

The tank is then thoroughly cleaned, ready to be inspected and removed.

Oil tank removal NJ in Bergen County, by our trained crews.

A 1,000 gallon tank removed in Bergen County, New Jersey.

A 500 gallon oil tank removal.

The tank is typically inspected by either a fire inspector or building inspector. Another Approval for a New Jersey Oil Tank Removal!

Backfill after a tank removal project.

Repaving applied after a tank removal.

We also install fresh concrete at completion, as well.

Lastly, by hiring Oil Tank Assurance, you get peace of mind.
Our staff will manage permit filings.
Utility mark outs (a minimum 4-day period from the contract date is required before work can begin in order to properly obtain utility mark-outs).
Coordinate with municipal inspectors for all approvals.
Our highly qualified staff will remove the tank efficiently and back-fill.
You will receive a complete closure package with all required documentation.
It all begins with our free consultation.